Welcome to my blog on Newborn Photography and what to expect at a typical session at my Studio in Bridgend, South Wales…
PRO Member of BANPAS, the Baby and Newborn Photography Association…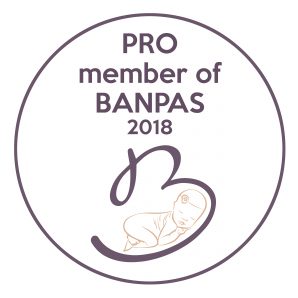 What to Expect When I'm Expecting You….
The diary of a newborn and baby photographer is a complicated place! Nobody told your newborn baby that they are expected to turn up for their portrait session and while some can't wait to get here, some are fashionably late. This makes my diary a wonderfully fluid place!
When you first book your session you will be required to pay [the booking fee/the session fee/the deposit] to reserve a place in our diary. I take a limited number of newborn sessions each month so that I can ensure I can fit everybody in and work around midwife and health visitor appointments once baby is here.
Once your baby arrives and you have settled back in at home just [give me a call/email me/message me] and we can then confirm the best date and time for your session within the first two weeks of their arrival.
Your portrait session will take place in my comfortable purpose designed studio. Newborn studios are not like traditional photography studios – they are designed to be warm and comfortable. I want you and your baby to feel relaxed so you are able to feed on demand and put your feet up with refreshments and a magazine (I even have some new dads who take a quick nap!)
So that I can capture your baby perfectly while they are still so brand new, for most of the session your baby will be in their birthday suit. Newborn clothes never fit correctly so we don't get to see all those beautiful details that say, 'hey, I'm brand new!'
However, one of the downsides of this, is your baby is guaranteed to poop and/or pee on props, blankets, perhaps even me or you! This is just par for the course, something I'm used to dealing with on a daily basis and something I allow for. All of my blankets and props are washed after each session and I have plenty of cloths and towels to hand. You might want to pop a change of clothes for yourself into your changing bag, just in case the worse happens.
Your newborn portrait session can take up to three hours and the reason for this is your newborn will need feeding, cuddles and cleaning throughout the session which is baby led rather than photographer led! A newborn often takes a while to acclimatise to their new surroundings and will need a few moments before they fall back in to a deep sleep so we can pose them in to the curly poses.
I hope this article answers the many common questions but if you would like to book or discuss a session please contact me on…
Those Delicate Features..
If interested please contact us at: [email protected]
On Location and Studio photographer based in Broadlands, Bridgend and serving around Bridgend, Cowbridge, Porthcawl, Maesteg, Ogmore, Llantrisant, Swansea, Neath Port Talbot and Cardiff…