Header image taken at f/2.5, 1/80s and ISO 80…
I was walking along the beach in Fuertaventura when I noticed the Fred Olsen ferry approaching the port and how it navigated its way below the beautiful sunset sky. For me 50mm worked here as a longer lens would have concentrated more on the boat, while a 35mm or 24mm would have pushed the boat further away and made it far smaller.
The Sony 50mm 2.5G
I recently spent two weeks on the Spanish island of Fuertaventura with my family and was unusually excited to travel abroad after two years of staycations in Cornwall and Devon. During the weeks leading up to the holiday I spent quite a few hours working out what lenses to take with my Sony A7Riii for the trip. Ultimately, I knew I wanted to travel light, cover all the bases and yet not lose any IQ while finally learning how to use the Sony mirrorless camera system.
Part of the problem in my decision was I've recently come to appreciate the 50mm more and more these last few years through lockdown. I still didn't have a Sony e-mount version after not really getting on with the Sony 55mm FE 1.8, so I knew I needed a light 50mm for travel with high performance rather than a heavy, fast f1.4 lens. (I normally use the Zeiss Milvus 50mm F1.4, or Nikon 58mm 1.4g on the Nikon bodies when I need a 50mm in the studio.)
In the end I settled on buying the Sony FE 50mm 2.5G due to its combination of practical size, great IQ, good reviews and a moderate speed of F2.5 – more on that through the blog though as in many instances I don't need the super shallow depth of field in my 50mm when travelling as I see this lens as a way of re-discovering my love of photography. This is also based on me knowing I'll either have the Sony 24mm or 35mm GM with me, as well as the 85mm GM or 135mm GM in my travel bag for when I do need speed.
And so with that said I'm intending for this blog/review to be a practical review based on simple, everyday images I take that satisfy my needs as a guy with a camera. It won't be an in depth discussion on bokeh, focus, coma, CA and all the rest.
It will simply be my usage of the Sony 50mm F2.5G lens and images that I like for an every day lens will be added on an on going basis.
Disclaimer: All images have been profiled using an X-rite Color Checker Passport.
Image taken at f/2.5, 1/60s and ISO 100…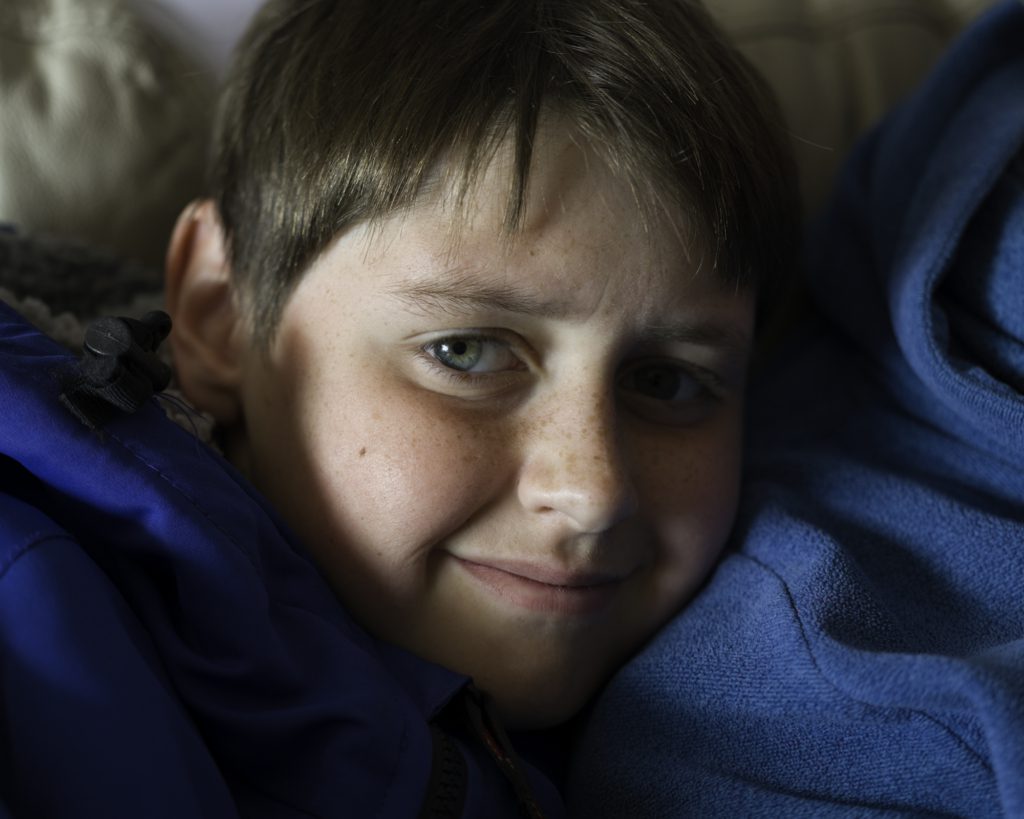 The first shot taken with my new lens as soon as it was delivered from Wex. My youngest had just come in from swimming and was snuggled up to his Grandma in his dry robe. This for me is a parent's image. I love the blue tops harmonising and the detail in the eye from the window light.
Image taken at f/2.5, 1/500s and ISO 100…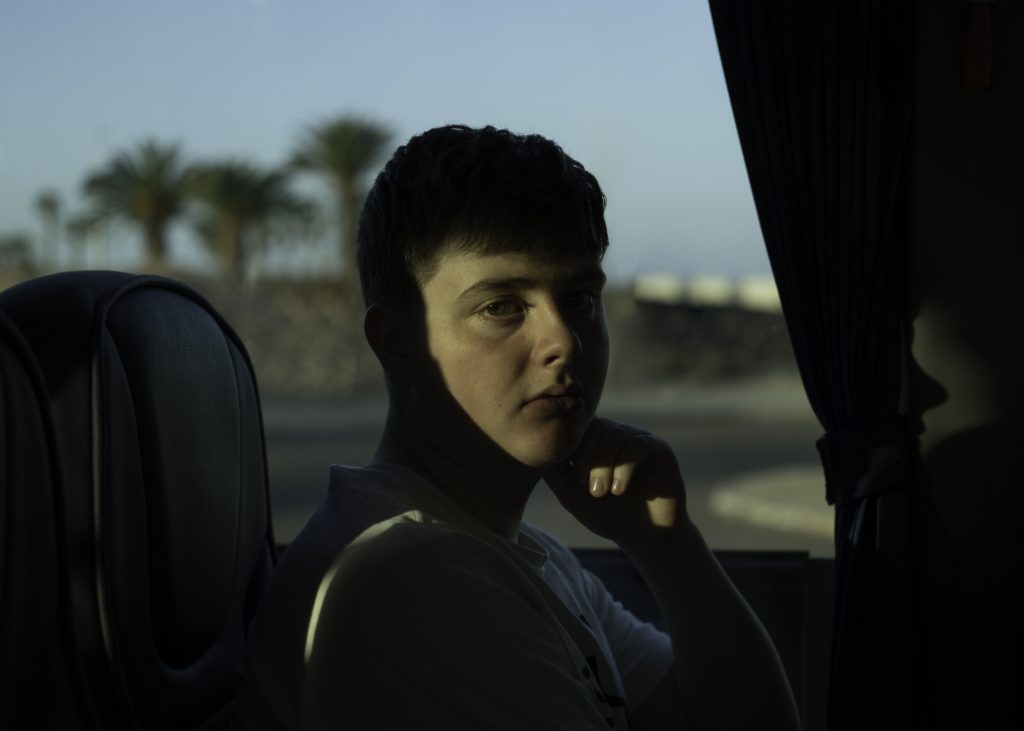 A rare image of my eldest – who no longer likes being photographed – as he turned towards me on the coach trip to the hotel I kept the white balance cool for the way it matches his mood, but I really like the nose shadow on the end of the curtains and the way the light frames my teenage boy's face.
As Chase Jarvis said, 'The best camera, is the one that you have with you!'
Here it was my new, light 50mm lens and Sony A7Riii as we left the airport that allowed me to get this rare photo of my eldest.
Image taken at f/4.0, 1/2000s and ISO 100…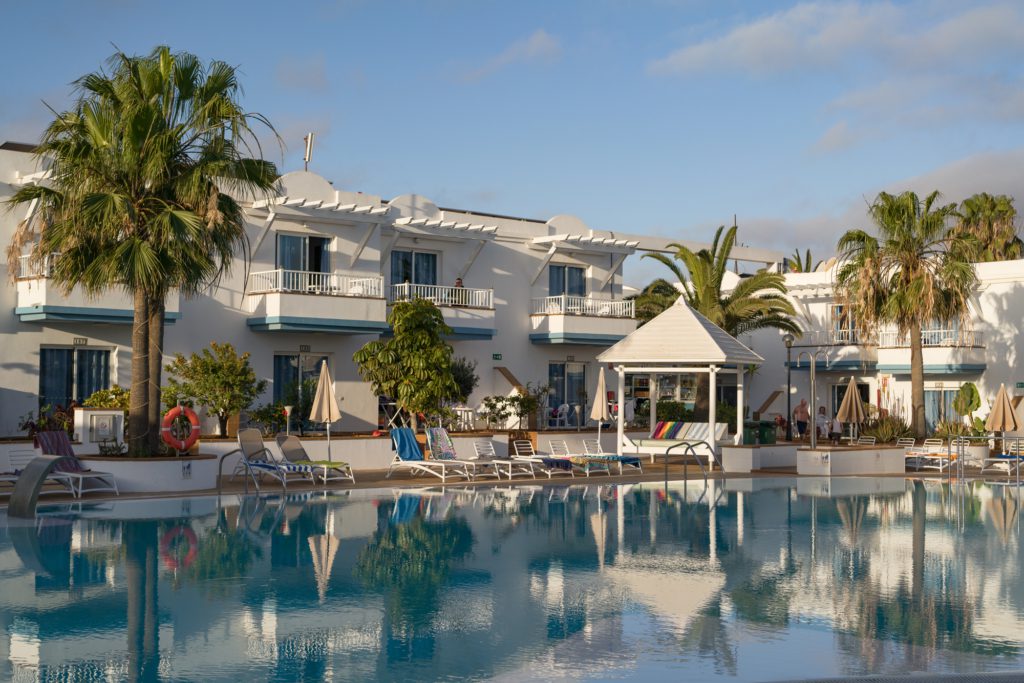 An early morning test on the first proper day of our holiday. I took a few moments to get a composition I liked by balancing the palm trees. One of the many benefits of working with a prime lens is it improves your attention to detail. An early shot with my new lens that I was proud of.
Image taken at f/2.5, 1/40s and ISO 1250…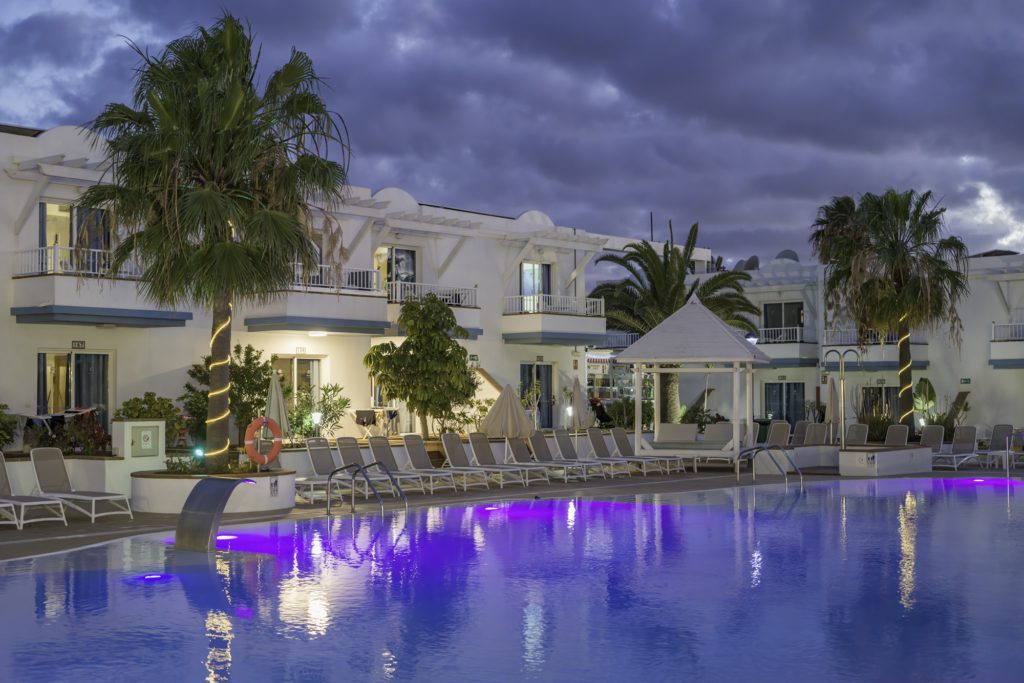 The same scene taken during the blue hour. The ISO used was a tad high, but the 2.5 aperture coped with a bit of help from Topaz Denoise. This image has been profiled with a Colour Checker as I much prefer using these on Sony images. I feel using these profiles helps considerably with Sony colour. Here I like the vividness of the colours.
Image taken at f/5.6, 1/250s and ISO 100…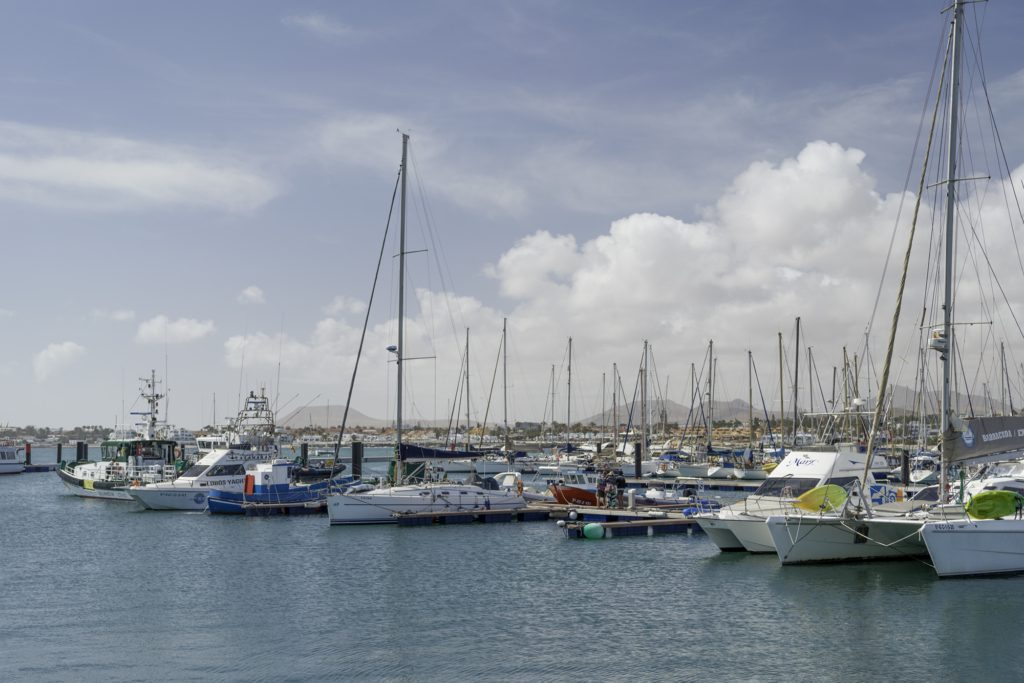 Not the composition I wanted due to limited access to the boats and a crane at the edge, although I did like the blue in the scene. This was one of the early shots on the holiday, but it did feel good to have a light, fast focussing 50mm in my hands again.
Image taken at f/4.0, 1/1600s and ISO 100…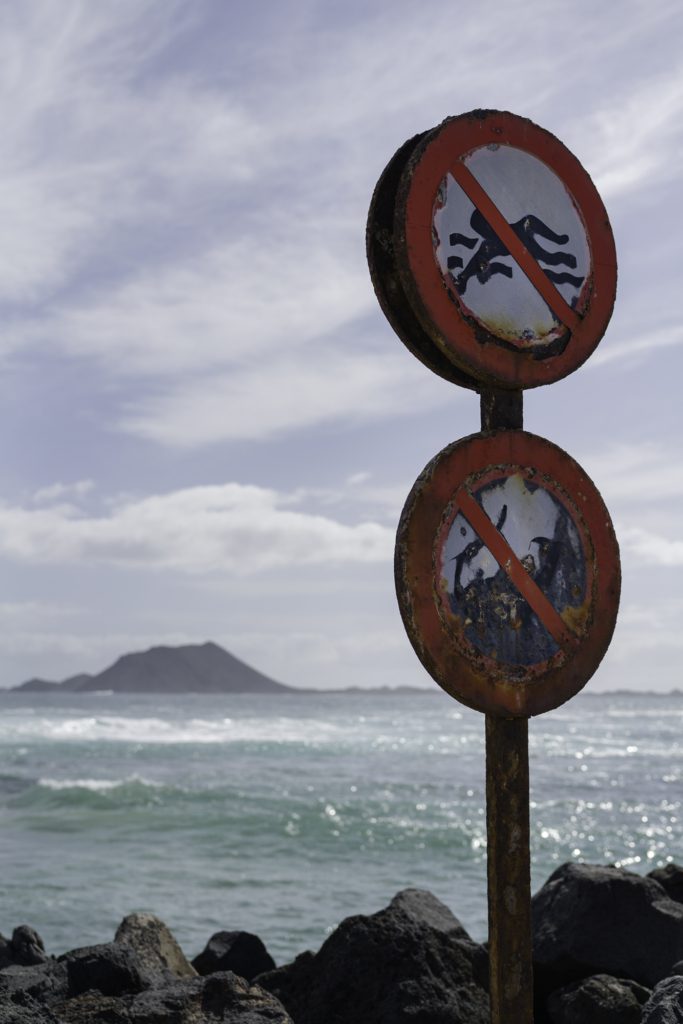 Image taken at f/5.6, 1/500s and ISO 100…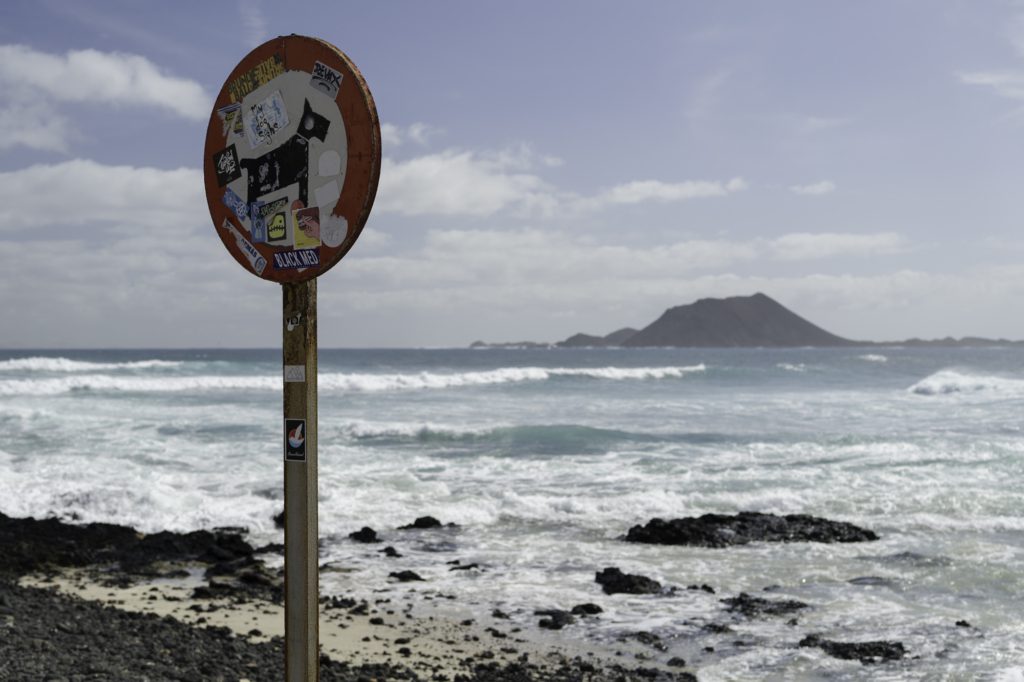 On a bike ride around Corralejo, Fuertaventura I saw these rustic sign posts in dire need of painting.  The combination of A7Riii and 50mm F2.5g meant I could carry the camera with a hand-strap or place it in a shoulder bag quite easily. This was the whole point of my set up so I could just grab shots when I see them. I worked awhile for a composition and in truth probably needed a 40mm to get more width of Isla Las Lobos in the frame. I could have stepped back of course, but that would have resulted in bins creeping in to the shot, which were situated under the sign post. Colour is a little off here, but it works for me.
Image taken at f/2.8, 1/1250s and ISO 80…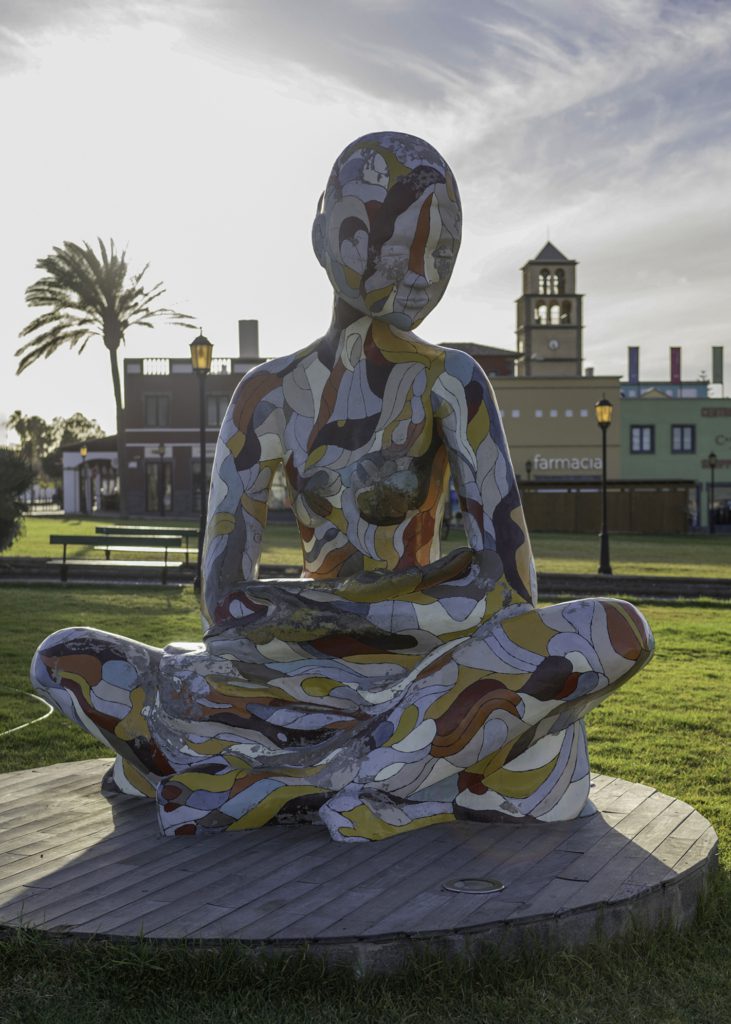 Statue of Mamandyou, Corallejo, Fuertaventura.
I tried this image with the 35mm, but didn't like the distortion of the buildings behind, so went again with the 50mm the following night. Again, I like and use a prime lens for personal use as I can take my time with the composition and move with my feet. This is a simple shot that many will find boring, but for me it just captures a memory of a place visited. I over-exposed the sky and while there are technical faults on the palm tree and sky, they don't bother me at all. In fact I wanted more exposure on the statue so as not to use the shadows slider in Lightroom as that tends to make images too crunchy sometimes for my taste.
Image taken at f/2.5, 1/400s and ISO 80…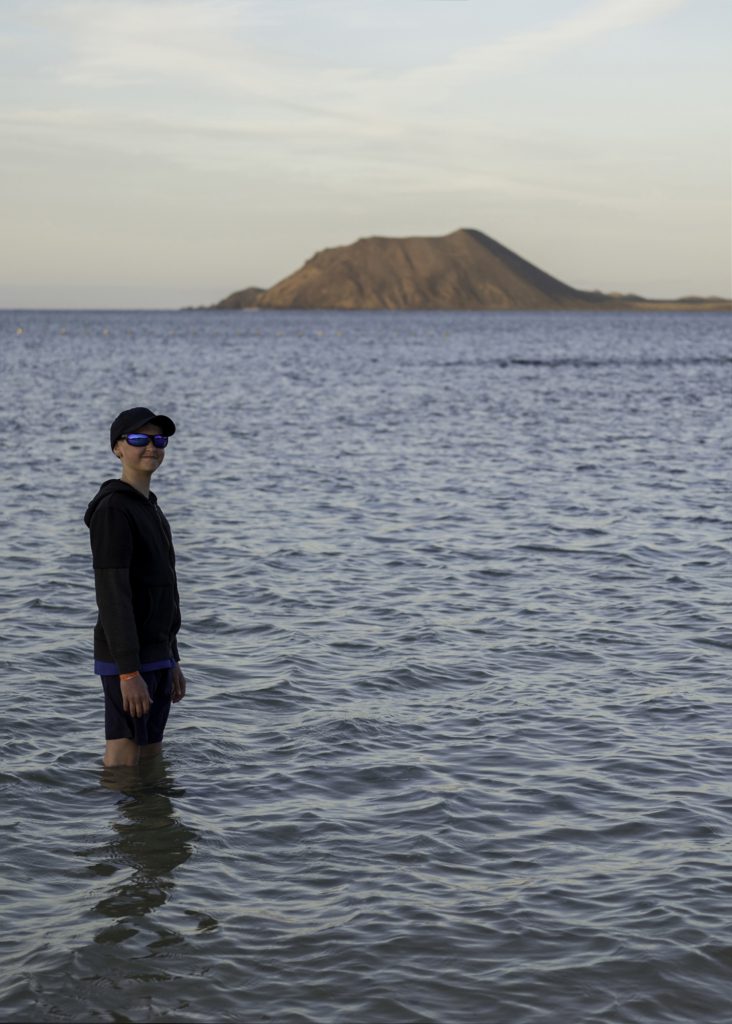 This was the image that truly convinced me to keep this lens as my everyday walkaround lens. There's something about it (and I accept it's purely subjective) but for me it has a pseudo/filmic/digital vibe to it. This Sony doesn't have the saturation of the GM line, but I really like the matte feel to these images.
Image taken at f/2.5, 1/640s and ISO 80…
Image taken at f/2.5, 1/500s and ISO 80…
These images were taken during sunset. Deliberately underexposed them to produce more vivid colours and to speed up the shutter.
Image taken at f/4, 1/1250s and ISO 100…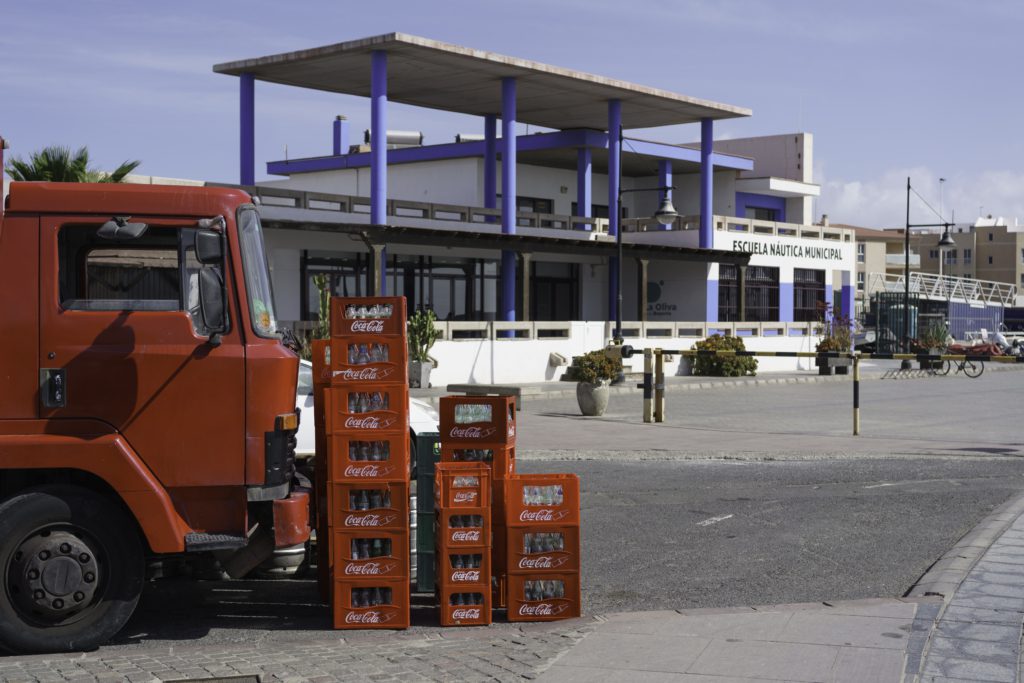 Another image that caught my eye on a bike ride. It's not often you see the traditional Coke bottles especially with the blue building in the background contrasting nicely with the red.
Image taken at f/4, 1/640s and ISO 100…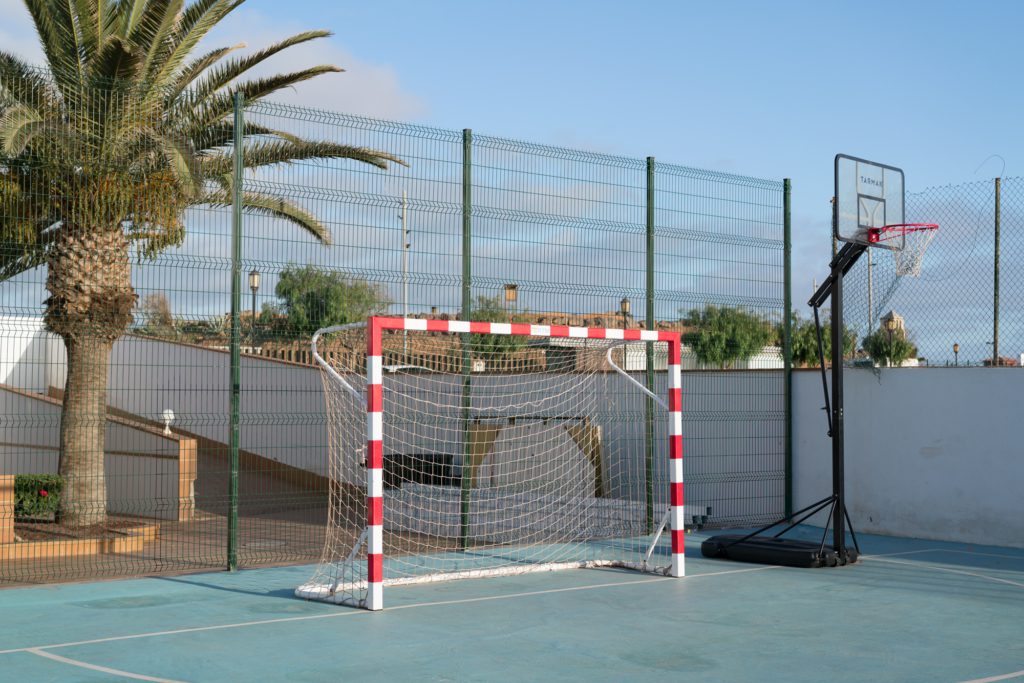 Somewhere along the line I've become attracted to red on blue. This was concrete football court that I spent an hour a day on the holiday shooting at my goalkeeper son.
Image taken at f/2.5, 1/5000s and ISO 100…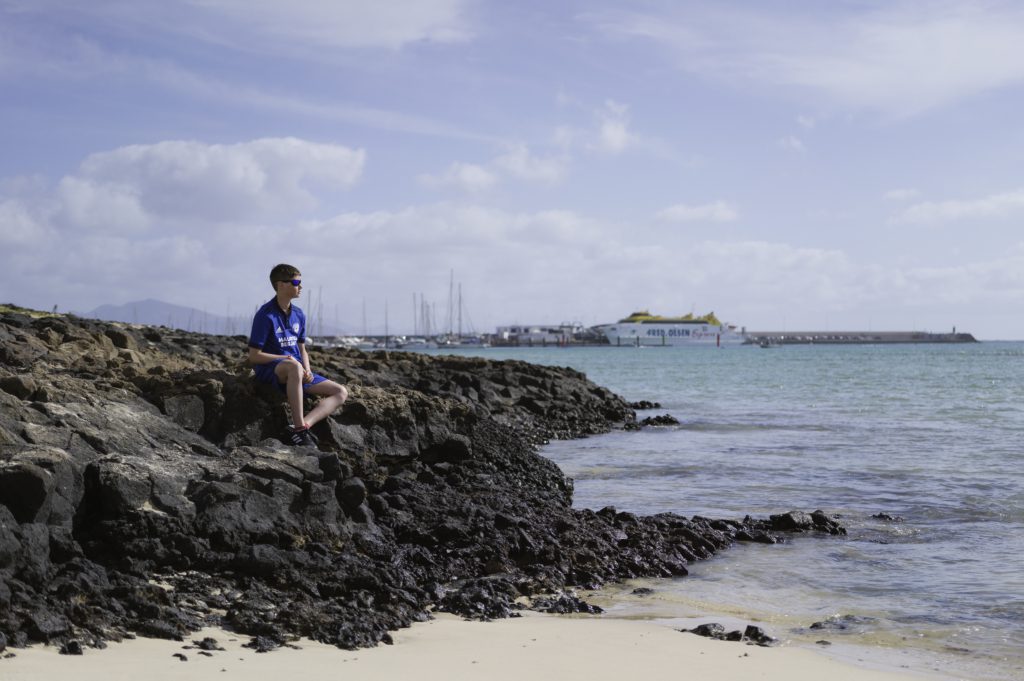 My youngest was sat waiting for me while I was doing the 'boring, dad taking photos thing.' He didn't realise I was snapping him.
Image taken at f/8, 1/250s and ISO 100…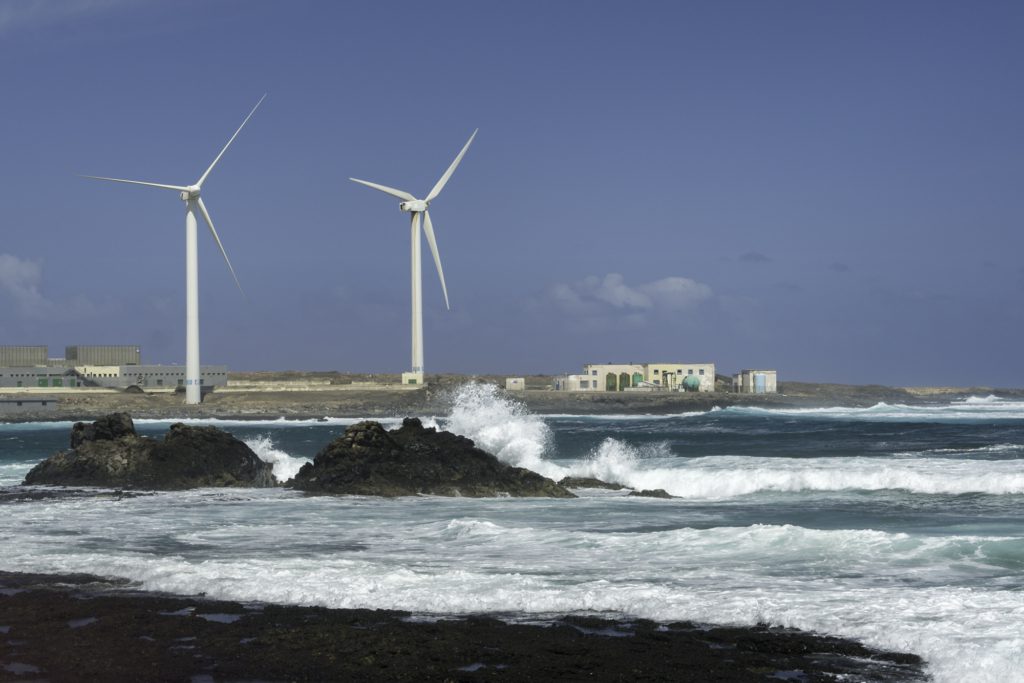 It's not often in Wales you see wind turbines next to the sea.
Image taken at f/4, 1/1600s and ISO 100…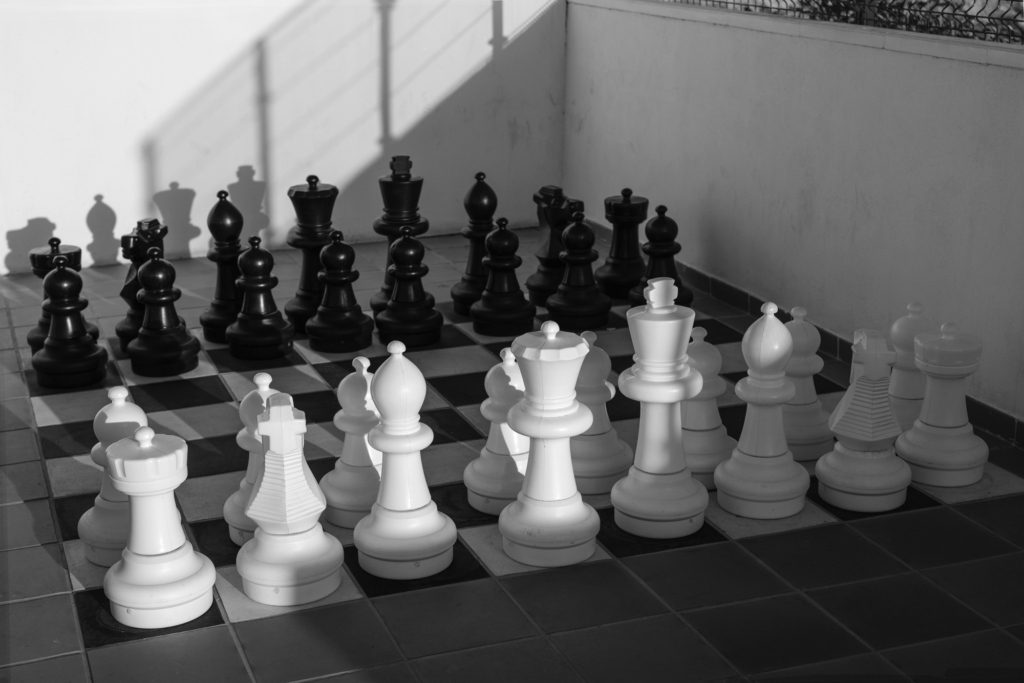 Chess along with photography are a couple of my passions in life, so I couldn't resist this image and converting it to black and white.
Image taken at f/11, 1/100s and ISO 100…
An image of Las Isla Lobos across the sea from Corallejo, Fuertaventura. Preferred this in monochrome as I'd used the spot meter as an experiment on the Sony A7Riii to put the rocks into Zone 3.
Left Image taken at f/2.5, 1/13s and ISO 640…
Right Image taken at f/2.5, 1/5000s and ISO 320…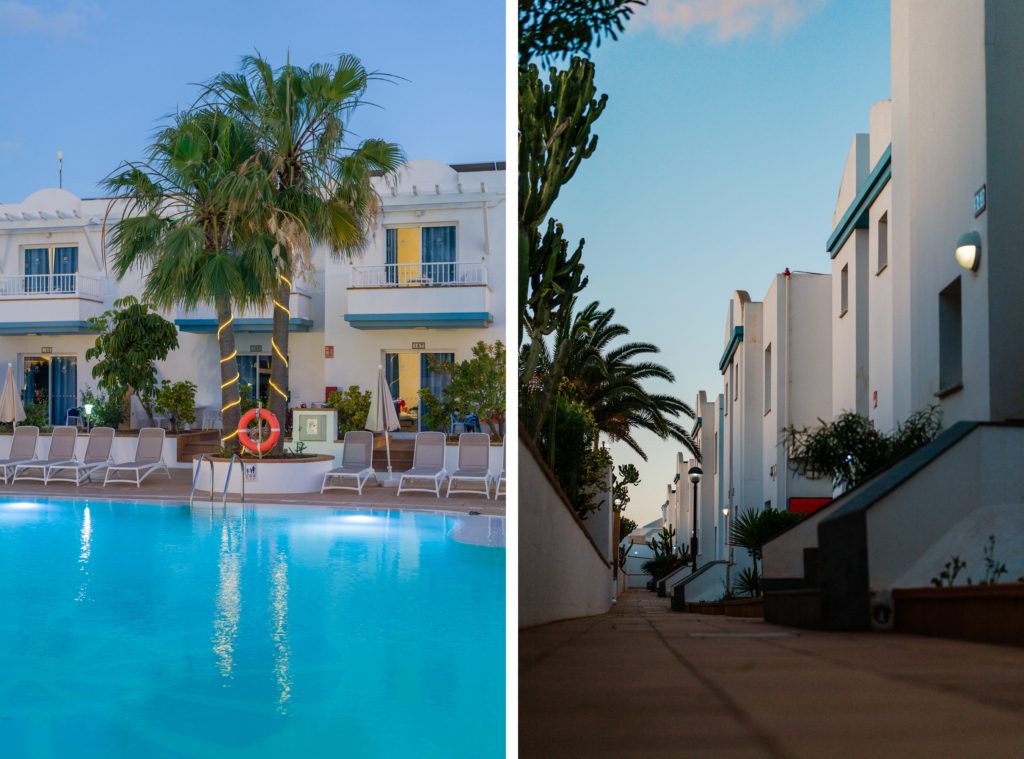 Two images taken on the same evening, a few hours apart,  after earlier reading a Bryan Petersen book where he suggested seeing the world as an ant does. Maybe I succeeded a lit bit here.
On Location and Studio photographer based in Broadlands, Bridgend and serving around Bridgend, Cowbridge, Porthcawl, Maesteg, Ogmore, Llantrisant, Swansea, Neath Port Talbot and Cardiff…
Bridgend Photography Cardiff Photography Swansea Photography