What a Joy your Child's First Birthday is…
A Cake Smash/First Birthday shoot is a momentous occasion to capture those special and unique moments for you, your children and your family to Cherish Forever. At our Cake Smash shoots we like to capture a natural image of your child before the actual Cake Smash, so you have lots of unique memories to remember this Special Day. You are welcome to bring your own cake or we can supply a  homemade one from Nicola's Amazin Cakes with your own choice of decoration and personalised with your child's name. After the Cake Smash we put the birthday child in our old fashioned tub for a quick wash and a cute bash shot.
And if you don't want a Cake Smash then we'll capture that Special Memory  with images celebrating their Birthday – whatever age – whether it's with their favourite Teddy, balloons or some other memento at our Cake Smash Photography Bridgend Studio…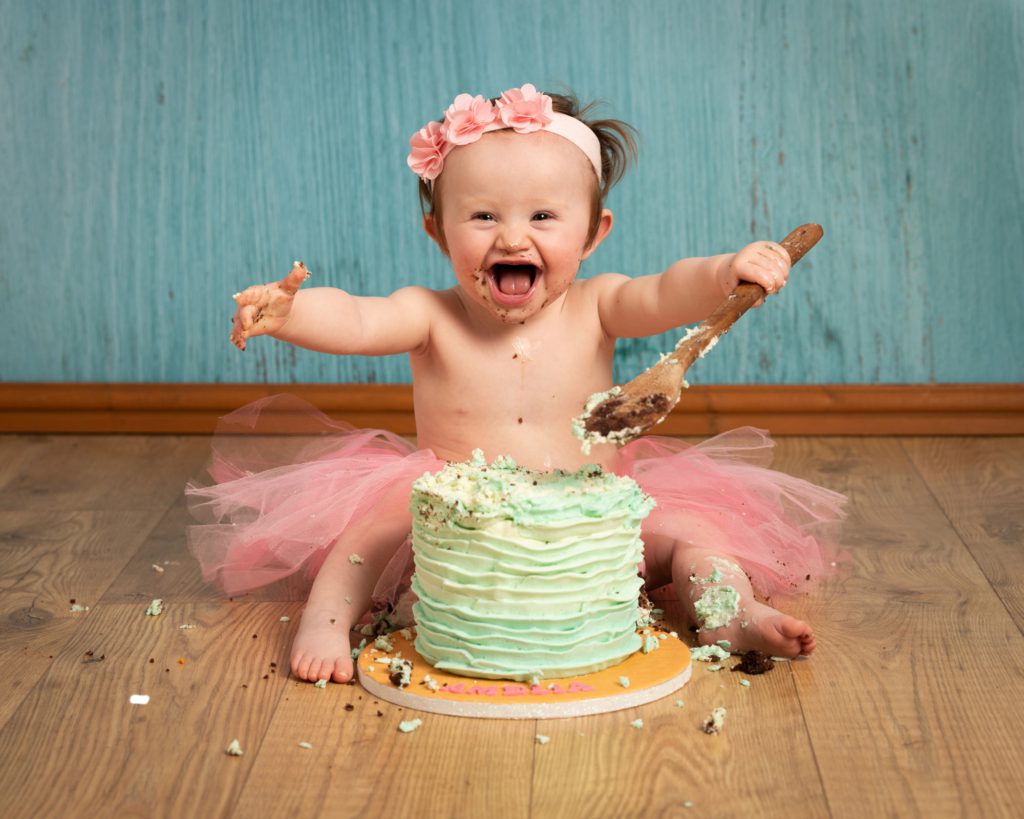 So whatever you chose, we can create your perfect memories of that Special Birthday…
We often do a birthday shoot a few weeks before the birthday so you can have the images ready to share with friends and family on the magic day…
Cake Smash/First Birthday Session 
Included
A Photo Session lasting between 1- 2 hours in our Cake Smash Photography Bridgend Home Studio on Broadlands
The option to have a personalised cake made by Nicola's Amazin Cakes
A wide range of props, outfits and backdrops to chose from
My time and talent to produce memorable and beautiful photography
Professional editing of your images
A Slideshow of your imagery to view later
The option to purchase the digital images free of Watermark, order prints, frames & canvasses at reasonable prices
Knowledge that your photography is produced by the very best equipment
Multi-Award Winning Photographer
Welsh MPA Master Photographer of the Year 2019/2020 & 2021
Welsh MPA Master Children's Photographer of the Year 2019/2020
Fully insured with Enhanced DBS
Cake Smash Photography Bridgend
Cake Smash Cardiff and Cake Smash Swansea on your doorstep
The Cake Smash

'Special Offer'

Collection
We also offer a special collection which includes the shoot, the cake, an A4 mounted print, 15 fully edited digital images and a frame or canvas of your choice. This excellent offer saves you £84 compared to buying paying for the same items individually!
Our pricing for the collection or individual items is here